Plan for Family Meals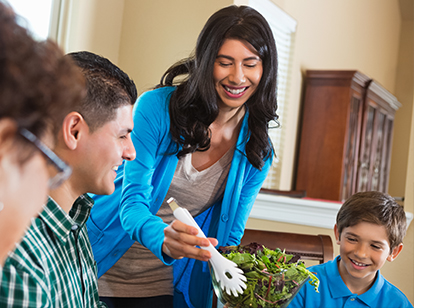 Arranging your schedule to be able to eat together as a family as often as possible is a good practice. Among the benefits are that it provides you a chance to share news of the day, and can be unifying for all family members.
Plan meals ahead of time to save time, money, and allow more flexibility to eat together. Enlist children in menu planning, as well as food preparation and cooking. Find tips for meal planning, shopping, and recipes at http://www.choosemyplate.gov/index.html.
Use a crock pot, slow cooker, or pressure cooker when possible. While you still need to do the food prep, you save "hands-on" cooking time.
Adjust meal content when you are able, so that your railroader is eating a meal that fits with their schedule and needs. If you pack your railroader's lunch, include protein foods, salads, and healthy fruit and veggie snacks. Create a personalized food plan at https://www.choosemyplate.gov/MyPlatePlan.