Enjoy Family Life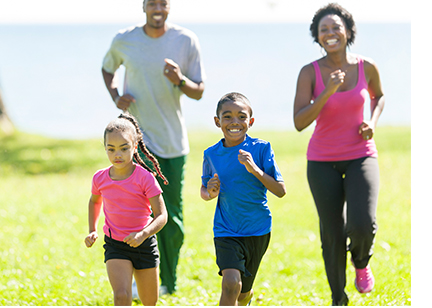 Unpredictable schedules can impact your family life, but there are ways to feel closer to your railroader and help make the most of the time you do have together.
Put a family calendar in the kitchen, and mark high priority events in a specific color. Railroaders may have enough flexibility in their schedules to participate in some of them. Even if they can't attend, family members can enjoy talking about them beforehand and afterward.
Set up a family bulletin board, with a storage box nearby. Encourage children and the railroader in the family to post notes, homework, newsletters, and other family-interest items there. Use the storage box to stash bulky items, such as school projects.
Attend parties and other social events with friends or family members. Go to children's sports activities or school events, even if your railroader is not able to join you. Snap photos or take videos, if you can, to keep your railroader connected.
If your railroader must work on a holiday, celebrate instead on a day that works for your whole family.
Assure peace of mind when your railroader is away. Consider installing a security alarm or getting a dog. Replace batteries in your smoke alarm regularly and, if you have fuel-burning appliances, in your carbon monoxide alarm.
Include brief notes from you and your children in lunch and snack bags to remind your railroader that you care.
Enlist your railroader in physical activities that family members can enjoy together, such as biking, walking, or jogging.